Honor Flight Celebrating the Service and Sacrifice of Our Veterans
Ken Magill is a veteran who recently returned from an Honor Flight trip to our nation's capital.
Honor Flight is a national organization that transports American veterans to Washington DC to honor and celebrate their service and sacrifices for our country.  Ken Magill, 85 from Bay Village,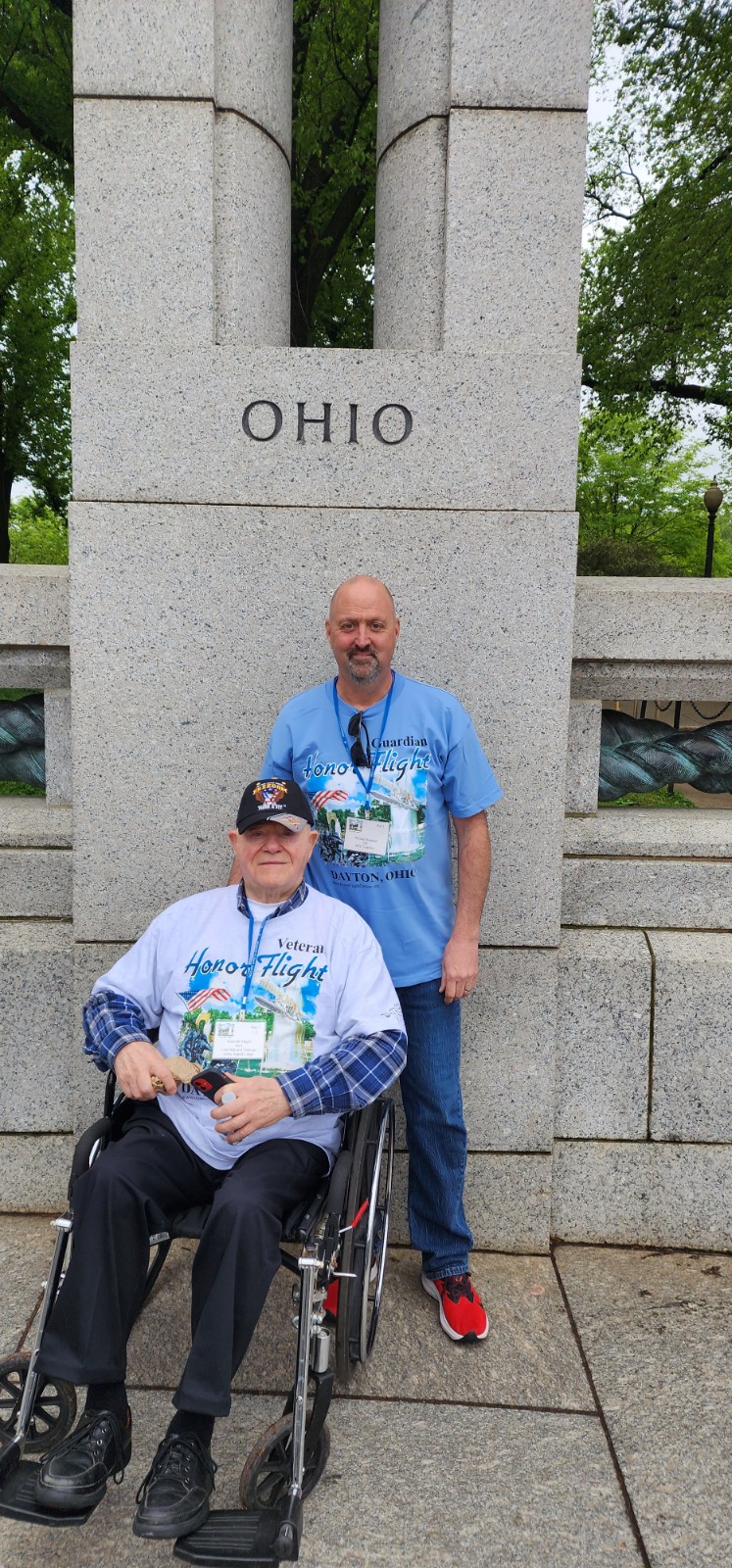 Ohio is one of those veterans who recently returned from an Honor Flight trip to our nation's capital. Ken served in the US Army Signal Corp from 1959-1962. Each veteran has a chaperone that travels with them to ensure their trip is special.  Ken's son, Bob, had this privilege.
An Unforgettable Experience
The process begins with filling out an application requesting to participate. Ken waited approximately a year before his trip became a reality. Honor Flight takes the oldest veterans on their list first.  This trip consisted of 87 veterans from WWII, Korean as well as Vietnam. Ken's Honor Flight departed from Dayton, Ohio. Flights originate from all over the country.
The day started early.  Ken arrived at the airport at 2:30am and returned well into the evening.  Snacks were plentiful on the plane and meals were enjoyed throughout the day.  A few of the veterans dozed on the flight, but most were too excited to sleep.
Upon arrival veterans visited five memorials – Lincoln, WWII, Korea, Vietnam Veterans Wall, and the Marine Memorial. Each of these memorials had a personal meaning to the veterans.  Ken shared a special moment that touched all the veterans. "We went to Arlington Cemetery and the Tomb of the Unknown Soldier. Watching the changing of the guard was very meaningful.  It shows our country's dedication to the troops and their service to our country."
At the Ohio Masonic Communities we honor all active duty and military veterans, their spouses, and family for the commitments and sacrifices they have made for our great country. We are truly blessed by the freedoms their sacrifices have given us.